Directions and Parking
Upon arrival you will be directed to the parking lot located near hotel Isrotel Ganim and the race finish area. Direction signs, ushers and marshals will lead you to the assembly area and starting line located 1km to the south. Parking is prohibited in  areas marked in red and white.
Google Maps Navigation: https://maps.app.goo.gl/TMQcTf6No7QEVtg59
Waze Navigation: https://waze.com/ul/hsv91kxy5m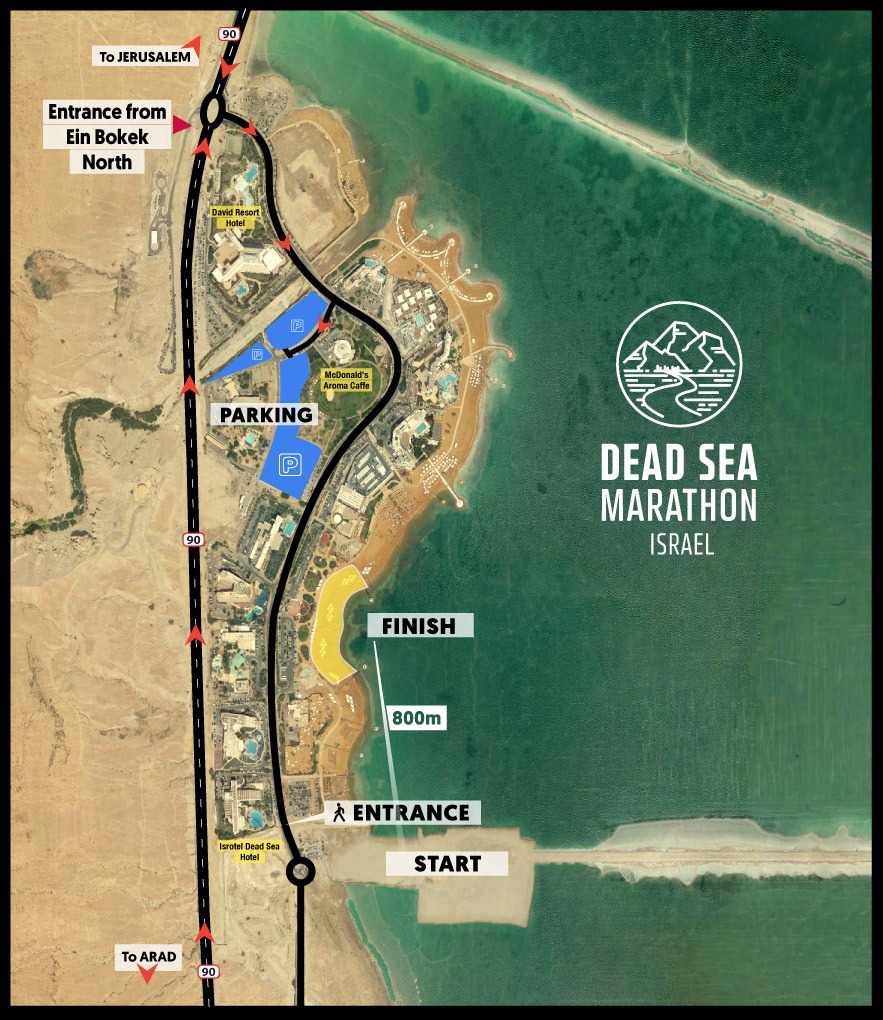 Gathering area / Finish zone / EXPO
Located on the promenade beach next to the Dead Sea Mall.
Features: race kit pickup desk, expo booths, ceremony tent with speaker's stage, medical tent, food and drinks, DJ, massage tent, and more.
Open from Thursday 4pm to 9pm.
Start area (Race day only)
Located 800m south of the finish area, on the artificial island in front of Isrotel Dead Sea Hotel. At the start area you will find hot/cold drinks stand, lavatory facilities and race rack pickup desk. Bag disposal in the start area will be collected at the finish zone.
Race Pack Pick-Up station –  If you haven't picked-up your race pack in advance as recommended, please arrive approximately 1½ hour before race starting time.
No weapons will be allowed into the event area and there will be no weapon check-in service by the entrance. Entrance to animals is prohibited.