Category winners meeting
Category winners meeting
Sunday 19/2, between the hours of 16:00 – 20:00
Salomon brand store – Tel Aviv Port Hangar 37
On Sunday February 19, we will hold a meeting for category winners at the Salomon brand store in the Tel Aviv port. The winners of the various categories are invited to collect their trophies during the event and take pictures with our mobile podium accompanied by their families. The list of winners appears further down the page.
The collection of the trophies from the store will continue until 2/24 for the benefit of runners who could not come to collect during the meeting.
For further information: marathon@forumpro.co.il.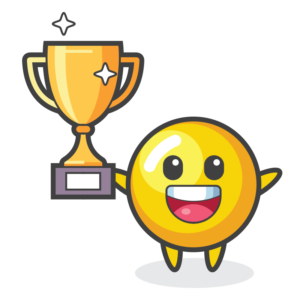 Category winners definitions
Gun time – the overall winners and category winners were determined by gun time, i.e. the time from the starting shot to crossing the finish gate (according to the overall starting time). A participant who start the race later will not be considered a winner, even if he finished with a better result.
Duplication of winners – it is possible to duplicate trophies for winners of general position and category position. There are no duplicate prizes.
Winners from abroad – winners who are not Israeli residents, please contact the production to find a suitable solution.
---
50KM Category Winners
| Category | Cat POS | First Name | Last Name | Finish |
| --- | --- | --- | --- | --- |
| 50k18-29F | 1 | גדיר | פלאח | 04:32:26 |
| 50k18-29M | 1 | יפתח | פשחור | 03:41:30 |
| 50k18-29M | 2 | יוסף | סוליי | 04:03:27 |
| 50k18-29M | 3 | אור | צריקר | 04:14:10 |
| 50k30-39F | 1 | Oksana | Akhmedova | 03:51:45 |
| 50k30-39F | 2 | Elena | Ormon | 04:04:44 |
| 50k30-39F | 3 | Veronika | Haas | 04:06:12 |
| 50k30-39M | 1 | Aleksei | Beresnev | 03:07:29 |
| 50k30-39M | 2 | טרקין | אדגו | 03:42:06 |
| 50k30-39M | 3 | Christian | Albert | 03:42:48 |
| 50k40-49F | 1 | נורית | בן ארי | 04:35:27 |
| 50k40-49F | 2 | Hindy | Ginsberg | 04:37:47 |
| 50k40-49F | 3 | הודיה | יהב | 04:44:57 |
| 50k40-49M | 1 | Mariusz | Miśkiewicz | 03:25:04 |
| 50k40-49M | 2 | Ricardo | Ribeiro | 03:39:50 |
| 50k40-49M | 3 | Motti | Gerlic | 03:43:41 |
| 50k50-59F | 1 | Zsuzsanna | Maráz | 04:11:30 |
| 50k50-59F | 2 | ליז | שפירו | 04:13:42 |
| 50k50-59F | 3 | Anna | Protopapa | 05:19:26 |
| 50k50-59M | 1 | ברהן | בלטה | 03:20:13 |
| 50k50-59M | 2 | גאנדי | פלאח | 04:02:32 |
| 50k50-59M | 3 | Eli | Biton | 04:08:20 |
| 50k60+F | 1 | Irina | Koval | 04:56:13 |
| 50k60+F | 2 | לפידות | לפידות | 05:31:57 |
| 50k60+F | 3 | רעיה | דבוגובסקי | 07:05:20 |
| 50k60+M | 1 | Philip | Gordon | 04:57:36 |
| 50k60+M | 2 | יגאל | מגדסי | 05:02:28 |
| 50k60+M | 3 | יעקב | בן אברהם | 05:05:34 |
---
42.2KM Category Winners
| Category | Cat POS | First Name | Last Name | Finish |
| --- | --- | --- | --- | --- |
| 42k17-29F | 1 | Stav | Williams | 04:00:35 |
| 42k17-29F | 2 | Yuval | Yifrach | 04:44:35 |
| 42k17-29F | 3 | Olivia | Farrar | 04:59:21 |
| 42k17-29M | 1 | Nicholas | Hodges | 03:15:48 |
| 42k17-29M | 2 | Moshe | Tamir | 03:29:35 |
| 42k17-29M | 3 | Daniel | Krieg | 03:29:56 |
| 42k30-39F | 1 | אילנה | ממן | 03:32:22 |
| 42k30-39F | 2 | סיון | טרון | 03:54:15 |
| 42k30-39F | 3 | אילנה | גוטמן | 04:01:35 |
| 42k30-39M | 1 | Sergio | Turull serratosa | 02:47:02 |
| 42k30-39M | 2 | אלירן | בן סימון | 02:49:43 |
| 42k30-39M | 3 | דניאל | קמרי | 02:55:48 |
| 42k40-49F | 1 | Anna | Prais | 03:21:26 |
| 42k40-49F | 2 | Ayala | Waldman | 03:28:57 |
| 42k40-49F | 3 | Ronit | Heyd | 03:31:34 |
| 42k40-49M | 1 | רן | בר | 02:53:51 |
| 42k40-49M | 2 | Toni | Niskanen | 03:03:10 |
| 42k40-49M | 3 | Balazs | Kover | 03:07:44 |
| 42k50-59F | 1 | Ariane | Kandel | 04:08:52 |
| 42k50-59F | 2 | יעל | עמיחי | 04:10:23 |
| 42k50-59F | 3 | ורד | אהרוני | 04:22:25 |
| 42k50-59M | 1 | Darren | Henderson | 02:59:31 |
| 42k50-59M | 2 | גדעון | אמבייה | 03:05:33 |
| 42k50-59M | 3 | שי | ציוני | 03:08:38 |
| 42k60-69F | 1 | Ricarda | Witzel | 04:17:43 |
| 42k60-69F | 2 | Orit | Carpenter | 04:43:19 |
| 42k60-69F | 3 | שלו | כהן | 04:45:42 |
| 42k60-69M | 1 | Pablo pedro | Montes de oca | 03:36:47 |
| 42k60-69M | 2 | איציק | ישראל | 03:40:20 |
| 42k60-69M | 3 | שמואל | שאול | 03:51:38 |
| 42k70+F | 1 | Jane | Jaffe | 04:35:32 |
| 42k70+F | 2 | שוש | בלייכמן | 05:56:04 |
| 42k70+M | 1 | Roman | Janik | 04:39:15 |
| 42k70+M | 2 | Marian | Nowotny | 04:47:37 |
| 42k70+M | 3 | Zeev | Gilkis | 05:47:55 |
---
21.1KM Category Winners
| Category | Cat POS | First Name | Last Name | Finish |
| --- | --- | --- | --- | --- |
| 21k15-19F | 1 | עליזה | רובל | 01:56:23 |
| 21k15-19F | 2 | תמימה | רובל | 02:04:18 |
| 21k15-19F | 3 | אדירה | סיגל | 02:19:45 |
| 21k15-19M | 1 | Rom | Rabber | 01:20:07 |
| 21k15-19M | 2 | יפה | יואב | 01:24:13 |
| 21k15-19M | 3 | דניאל | אברהמוף | 01:30:30 |
| 21k20-29F | 1 | עדי | סולמא | 01:33:31 |
| 21k20-29F | 2 | אמונה | לוי | 01:36:12 |
| 21k20-29F | 3 | ירדן | חורב | 01:37:58 |
| 21k20-29M | 1 | דביר | תובל | 01:09:14 |
| 21k20-29M | 2 | עדן | קציר | 01:20:58 |
| 21k20-29M | 3 | ניצן | יסעור | 01:23:29 |
| 21k30-39F | 1 | הלן | וולפסון | 01:23:32 |
| 21k30-39F | 2 | אולגה | רז | 01:34:01 |
| 21k30-39F | 3 | לאה | בוגוסלבסקי | 01:36:00 |
| 21k30-39M | 1 | Bartlomiej | Falkowski | 01:11:52 |
| 21k30-39M | 2 | יימאצ'או | ברהנו | 01:15:02 |
| 21k30-39M | 3 | פאדי | חאג' יחיא | 01:17:29 |
| 21k40-49F | 1 | Reut | Rotenberg | 01:33:17 |
| 21k40-49F | 2 | ליטל | פרנקנשטיין | 01:36:51 |
| 21k40-49F | 3 | קרן | ביטון | 01:38:27 |
| 21k40-49M | 1 | Joseph | Dale | 01:17:17 |
| 21k40-49M | 2 | מוטי | מזרחי | 01:17:29 |
| 21k40-49M | 3 | Richard | Kerry | 01:25:42 |
| 21k50-59F | 1 | Svetlana | Oleynik | 01:27:30 |
| 21k50-59F | 2 | עדה | קלפהולץ | 01:35:49 |
| 21k50-59F | 3 | טל | בר טור | 01:36:26 |
| 21k50-59M | 1 | שגב יעקב | אפלבאום | 01:23:22 |
| 21k50-59M | 2 | רועי | אלתר | 01:23:29 |
| 21k50-59M | 3 | טרקאי | וונדיה | 01:25:54 |
| 21k60-69F | 1 | Monique | Buchbot | 01:45:16 |
| 21k60-69F | 2 | עינת | כספי | 02:04:47 |
| 21k60-69F | 3 | דינה | ביתן | 02:05:24 |
| 21k60-69M | 1 | בני | מלניצקי | 01:27:36 |
| 21k60-69M | 2 | גיל | לוטם | 01:29:49 |
| 21k60-69M | 3 | שמואל | ווקנין | 01:30:27 |
| 21k70+F | 1 | יהודית | נודל | 03:08:15 |
| 21k70+M | 1 | משה | חגבי | 01:53:35 |
| 21k70+M | 2 | רוברטו | פישר | 02:03:58 |
| 21k70+M | 3 | דוד | יזהר | 02:04:35 |
---
10KM Category Winners
| Category | Cat Pos | First Name | Last Name | Finish |
| --- | --- | --- | --- | --- |
| 10k14-17F | 1 | מאי | מרכס | 00:44:49 |
| 10k14-17F | 2 | Nofar | Mink | 00:46:22 |
| 10k14-17F | 3 | רני | שמיר | 00:51:38 |
| 10k14-17M | 1 | Maliar | Yoav | 00:38:23 |
| 10k14-17M | 2 | איתמר | שפרר | 00:39:25 |
| 10k14-17M | 3 | שמחה | אורבך | 00:39:26 |
| 10k18-19F | 1 | Ana | Kagan | 00:57:30 |
| 10k18-19F | 2 | יואב | ונטורו | 01:02:00 |
| 10k18-19F | 3 | רומי | קלונר | 01:08:23 |
| 10k18-19M | 1 | איל | חן | 00:35:36 |
| 10k18-19M | 2 | אריאל | בונין | 00:43:17 |
| 10k18-19M | 3 | רועי | אליעז | 00:43:47 |
| 10k20-29F | 1 | אמונה | לב | 00:45:26 |
| 10k20-29F | 2 | רוני | פז | 00:49:16 |
| 10k20-29F | 3 | מרב | לוי | 00:51:02 |
| 10k20-29M | 1 | רתם | יסעור | 00:36:57 |
| 10k20-29M | 2 | יותם | מירון | 00:39:09 |
| 10k20-29M | 3 | איתי | סופר | 00:40:44 |
| 10k30-39F | 1 | Sofia | Korzunina | 00:40:02 |
| 10k30-39F | 2 | עדי | מזרחי בוארון | 00:50:54 |
| 10k30-39F | 3 | Noa | Ben ami | 00:51:21 |
| 10k30-39M | 1 | Nikita | Nevidimov | 00:39:56 |
| 10k30-39M | 2 | אבשלום | צלמרו | 00:45:00 |
| 10k30-39M | 3 | מורסי | חמוד | 00:45:14 |
| 10k40-49F | 1 | ג'סיקה | שפיר | 00:42:14 |
| 10k40-49F | 2 | אלינור | דניאל | 00:45:54 |
| 10k40-49F | 3 | גלית | לוי פרהומה | 00:48:24 |
| 10k40-49M | 1 | עופר | לביא | 00:40:14 |
| 10k40-49M | 2 | איתן | ליכטמן | 00:41:05 |
| 10k40-49M | 3 | רועי | עזרא | 00:41:42 |
| 10k50-59F | 1 | עינת | לוי | 00:48:40 |
| 10k50-59F | 2 | טניה | פומסון | 00:48:40 |
| 10k50-59F | 3 | אילנית | דר | 00:50:00 |
| 10k50-59M | 1 | דן | סדן | 00:41:27 |
| 10k50-59M | 2 | משה | אוריאל | 00:42:12 |
| 10k50-59M | 3 | איל | משעלי | 00:42:13 |
| 10k60-69F | 1 | זהבה | פרץ | 00:49:15 |
| 10k60-69F | 2 | דינה | גולן | 00:55:00 |
| 10k60-69F | 3 | ברכה | פורת | 00:57:01 |
| 10k60-69M | 1 | עדי | פייקין | 00:40:51 |
| 10k60-69M | 2 | רפי | הדר | 00:44:43 |
| 10k60-69M | 3 | מאיר | טיבי | 00:46:43 |
| 10k70+F | 1 | Esty | Naiberg | 01:18:16 |
| 10k70+F | 2 | צינה | ברזילי-דיסטנפלד | 01:21:16 |
| 10k70+F | 3 | רחל | ליפה | 01:25:27 |
| 10k70+M | 1 | משה | הופמן | 00:51:56 |
| 10k70+M | 2 | חיים | שושה | 01:00:13 |
| 10k70+M | 3 | מרדכי | סער | 01:00:14 |
---
5KM Category Winners
| Category | Cat Pos | First Name | Last Name | Finish |
| --- | --- | --- | --- | --- |
| 5k12-15F | 1 | לירון | מרקוביץ | 00:23:32 |
| 5k12-15F | 2 | רני | גרף | 00:23:33 |
| 5k12-15F | 3 | סתיו | פרסמן | 00:26:03 |
| 5k12-15M | 1 | עומר | קליין | 00:17:28 |
| 5k12-15M | 2 | איתן | כץ | 00:19:14 |
| 5k12-15M | 3 | רועי | חן | 00:19:21 |
| 5k16-17F | 1 | רותם | שגיב | 00:32:28 |
| 5k16-17F | 2 | Ella | Bercovich | 00:32:39 |
| 5k16-17F | 3 | Gila | Kremnizer | 00:33:03 |
| 5k16-17M | 1 | טוביה | סיגל | 00:22:32 |
| 5k16-17M | 2 | יוסף | רובל | 00:22:57 |
| 5k16-17M | 3 | נעם | כהן | 00:25:23 |
| 5k18-19F | 1 | נועה | סופר | 00:26:51 |
| 5k18-19F | 2 | Salome | Cohen | 00:31:06 |
| 5k18-19F | 3 | נטע | צמח | 00:32:22 |
| 5k18-19M | 1 | רועי | סיני | 00:23:18 |
| 5k18-19M | 2 | איתן | סלומון | 00:23:54 |
| 5k18-19M | 3 | קוה | ליבזון | 00:28:20 |
| 5k20-39F | 1 | מרח | יונס | 00:21:44 |
| 5k20-39F | 2 | דני | דבורקין | 00:22:06 |
| 5k20-39F | 3 | סילביה מריאנה | לוי קול | 00:25:49 |
| 5k20-39M | 1 | נעם | נתן | 00:20:12 |
| 5k20-39M | 2 | Hillel | Neuman | 00:20:28 |
| 5k20-39M | 3 | עידן | חייט | 00:20:29 |
| 5k40-49F | 1 | אביטל | לוביא - כהן | 00:22:07 |
| 5k40-49F | 2 | רונית | יצחקי | 00:24:46 |
| 5k40-49F | 3 | גלי | כרמון | 00:25:03 |
| 5k40-49M | 1 | אכרם | פארס | 00:18:40 |
| 5k40-49M | 2 | אלי | כהן עמש | 00:19:06 |
| 5k40-49M | 3 | Gergo | Simak | 00:19:21 |
| 5k50+F | 1 | Gabriella | Meixner | 00:28:26 |
| 5k50+F | 2 | נרקיס | דוכס | 00:29:50 |
| 5k50+F | 3 | נורית | פלתר איתן | 00:30:23 |
| 5k50+M | 1 | יוסף | סבאג | 00:20:48 |
| 5k50+M | 2 | דב | ברונשטיין | 00:22:41 |
| 5k50+M | 3 | חיים | צרפתי | 00:23:23 |
---