F.I.T Packages
Run the race & see the magic of Israel
An extraordinary chance to explore the prominent attractions and hidden gems of Israel that comes once in a lifetime. This package is ideal for solo adventurers journeying to Israel independently or with their loved ones.
All attendees are expected to make their own arrangements to reach our hotel in Tel Aviv from the airport, where the adventure will commence.
Don't hesitate to reach out if you have any inquiries or if you wish to extend your stay before the marathon. We're at your service: marathon@forumpro.co.il.
---
RACE'S WEEKEND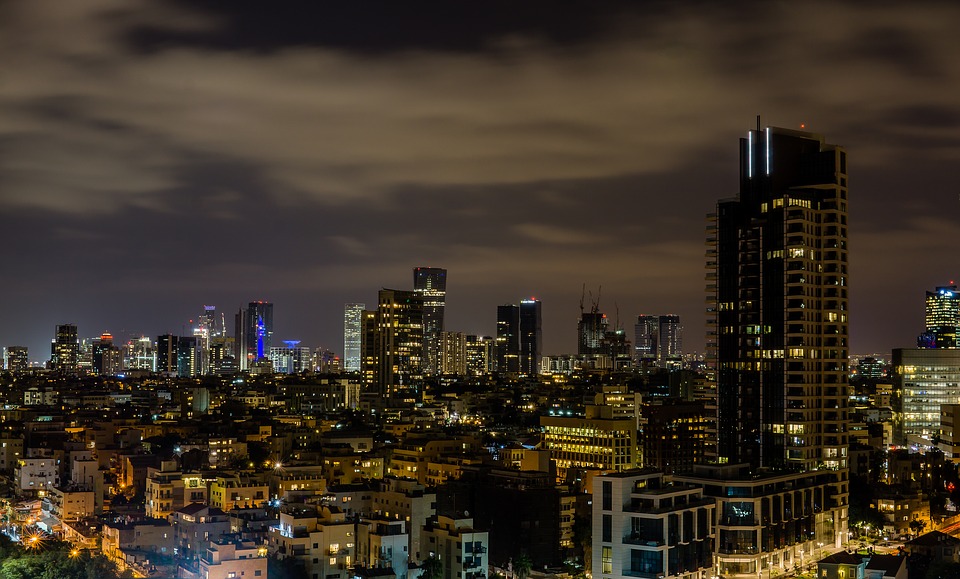 PACKAGE ITINERARY
Wednesday, January 31 – Tel Aviv
Upon arrival at Ben Gurion Airport near Tel Aviv, transportation to the hotel can be arranged either via taxi or train (not included in package)
In the afternoon, at 17:00, the group will convene in the lobby for a guided tour of Tel Aviv. The tour will take us through Rothschild Boulevard, where we'll leisurely stroll amidst the iconic Bauhaus architecture and trendy cafes. Our journey will then continue to the historic port city of Jaffa, characterized by its charming streets, art galleries, and flea market. Against the backdrop of the Mediterranean Sea, a beachside dinner will be savored.
Overnight stay will be at our Tel Aviv hotel.
Thursday, February 1st – Ein Bokek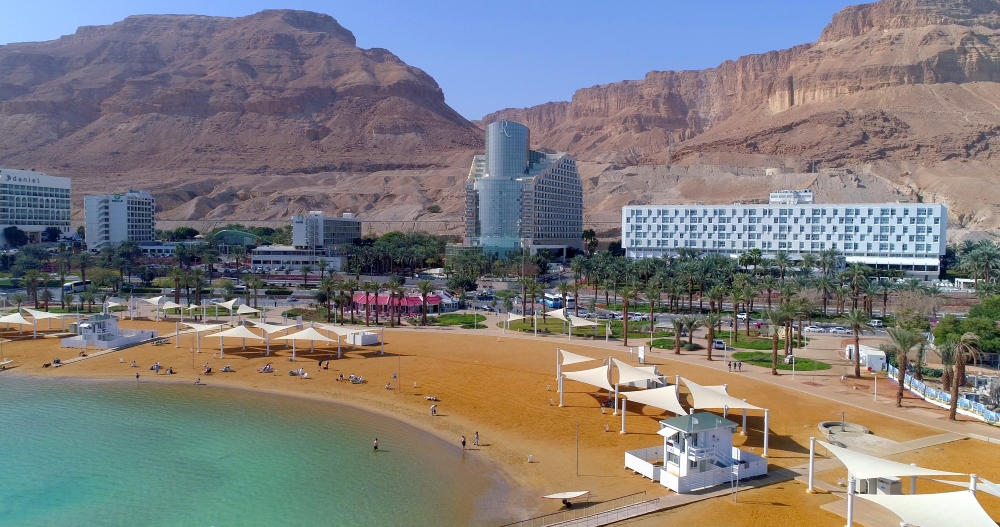 Early in the morning, prior to breakfast, an easygoing run along the Tel Aviv promenade is planned, featuring photo opportunities and guidance.
After breakfast at the hotel, a private mini-bus will transport us to the Dead Sea.
En route, we'll pause to appreciate the stunning vistas of the Judea Desert, the renowned Wadi Kelt, and the impressive Monastery of Saint George. This will be followed by descending to the lowest point on Earth – the Dead Sea. A visit to the Qumran caves, famous for the discovery of the Dead Sea Scrolls, a significant archaeological find shedding light on ancient Judaism and the evolution of the Hebrew Bible, is next on the agenda. Subsequently, we'll explore the UNESCO World Heritage Site of Masada, a remarkable fortress renowned for its historical siege and the collective sacrifice of Jewish rebels who resisted Roman rule in the 1st century CE.
After a fulfilling day, we'll check in to our hotel for some relaxation before heading to the race expo and pre-race briefing, conveniently located within walking distance. Dinner will be served at the hotel.
Overnight stay will be at a hotel by the Dead Sea.
Friday, February 2nd – Race Day
The day kicks off with an early wake-up call, followed by a light breakfast and a brief walk to the race start area. For a detailed schedule and course description, please refer to your race kit.
Following the race, you'll have leisure time to revel in the extraordinary buoyancy of the Dead Sea's salty waters or indulge in the hotel's pool and spa facilities. Dinner, hosted by the race manager, will be succeeded by a celebratory gathering.
Overnight stay will be at the Dead Sea hotel.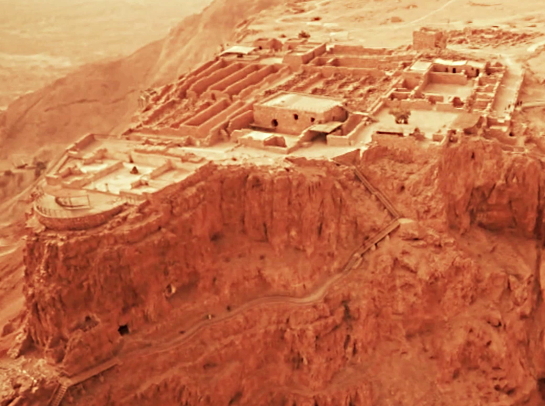 Saturday, February 3rd – Jerusalem
Before breakfast, we extend an invitation to join us for a restorative run, showcasing the stunning landscapes of the Sdom canyon.
Upon returning to the hotel, breakfast will be served, after which we'll board a bus to Jerusalem.
Our tour begins at the Mount of Olives, offering panoramic views of the Old City and housing significant religious sites like the Church of All Nations and the Garden of Gethsemane. We'll then delve into the Old City, divided into quarters – Jewish, Christian, Muslim, and Armenian. This UNESCO World Heritage site is home to iconic religious landmarks, including the Church of the Holy Sepulchre, the Al-Aqsa Mosque, and the Western Wall. Before departing this section of the city, we'll visit Mount Zion, where the Room of the Last Supper and King David's Tomb are located.
After checking in at our hotel and taking a brief respite, we'll head to Mahane Yehuda Market for dinner. This bustling market offers local produce, food stalls, and an authentic shopping experience.
Overnight stay will be at a hotel in Jerusalem.
Sunday, February 4th – Jerusalem
Following a restful night's sleep and a relaxed start to the day, we'll embark on a light city run, providing a wonderful opportunity to appreciate and explore Jerusalem.
Breakfast will be served at the hotel, and if time allows, a visit to the Israel Museum is on the agenda. Later, we'll take a bus to Ben Gurion Airport for your return flight home.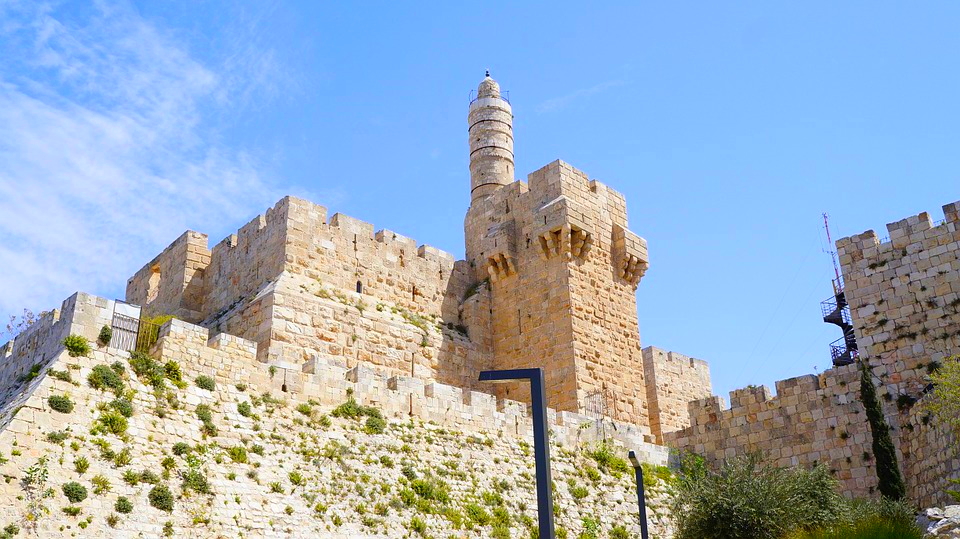 ---
BOOKING PROCEDURES
* The package is designed for a minimum of 10 participants.
* Participants are responsible for purchasing their own flight tickets.
* Participants must arrange their transportation to the Tel Aviv hotel on January 31 (we can assist with that).
* An optional extra night in Tel Aviv on January 30 is available for $150 (for a single in a double room, including breakfast).
INCLUDED HOTEL NIGHTS:
– January 31: One night in Tel Aviv
– February 1 & 2: Two nights at David Hotel Ein Bokek
– February 2: One night in Jerusalem
INCLUDED in RATE:
– Accommodation for 4 nights with half-board (dinner on arrival day through breakfast on departure day)
– 5 days of guided sightseeing
– Entrance fees as outlined in the itinerary
EXCLUDED in RATES:
– Flights
– Race registration
– Additional expenses
– Lunches
– Tips
AIRPORT SUPPORT AND TRANSFERS:
We offer optional individual assistance and transfers between Ben Gurion Airport and Tel Aviv, as well as between Jerusalem and Ben Gurion Airport. Please reach out for further details.
CANCELLATION TERMS:
– Cancellations are without charge if made UP TO 60 days prior to the arrival date.
– After this period, there will be no refund and the full amount will be charged.
---