The Dead Sea Marathon and the 7th Wonder of the World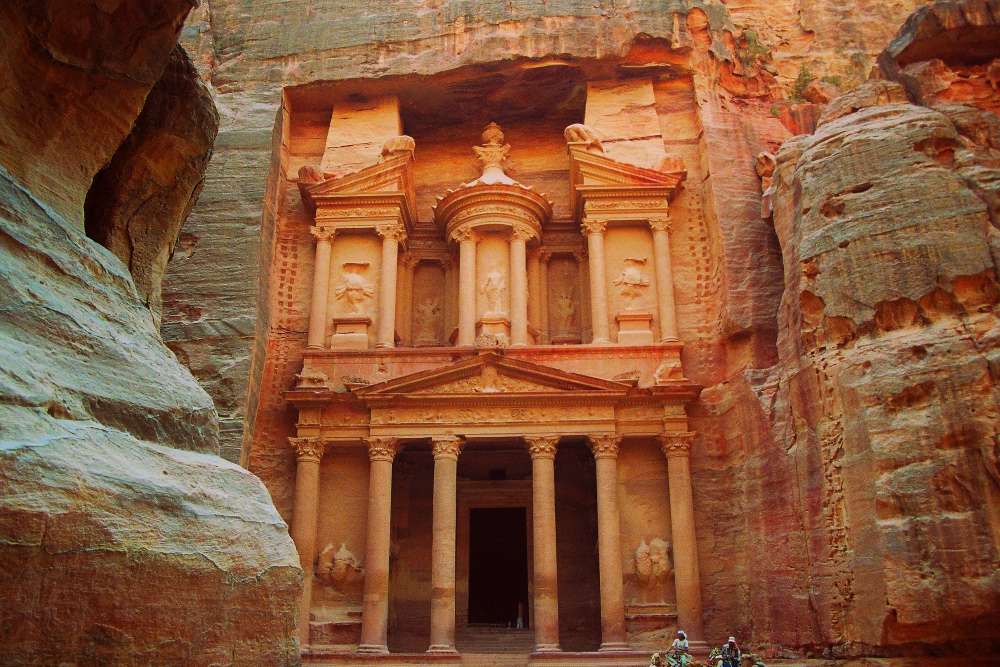 an adventures weekend, that starts with the DEAD SEA MARATHON, continue at the martian like desert landscape of WADI RUM, and finish with the historical site of PETRA with its magnificent structures sculpted into the canyon walls. Dates: 6-9 February 2020.
About
This journey combines my favorite three elements that make this tour such a wonderful experience: Nature, Culture and Challenge.
Each element is revealed in all its glory: the natural landscape of Wadi Rum, one of the world's most stunning and unique setting and a breathtaking beauty that amazes even the most seasoned world travelers; the Nabataean culture, the awe-inspiring cliff carved temples and monasteries, and the ancient city of Petra that was selected as one of the seven wonders of the world for a reason; and completed with the ultimate challenge of the Dead Sea Marathon attracting every year thousands of runners from Israel and the world – a one of a kind experience as we exercise and prepare ourselves for the run, each according to the course of their choice.
Daily Itinerary (subject to change)
Day 1: Tel Aviv – Ein Bokek.
A designated bus will drive us directly to our hotel in Ein Bokek by the Dead Sea. We will spend the evening preparing for the Dead Sea Marathon event: room allocation, race kit pick up, race briefing, and of course the traditional pre-race pasta dinner. This year races include 10K Run, 21.1K Half Marathon, 42.2K Marathon, and 50K Ultra-Marathon. The start and finish lines are set on Ein Bokek northern promenade.
Day 2: Ein Bokek – Dead Sea Marathon – Wadi Rum.
After a good night's sleep, we will wake up for breakfast at the hotel's dining room. 42.2K Marathon and 50K Ultra-Marathon start time is at 06:00, 21.1K Half Marathon starts at 06:30 and 10K Run at 07:00. After a successful completion of this challenge, we will take some time to refresh before we get on the bus towards the Israel-Jordan border crossing. Tourists flow and bureaucracy may require some patience but eventually we will cross the border and get on a bus that will take us towards Wadi Rum. After about an hour and a half drive we will reach our first destination, explore the area at sunset on the back of a camel, and enjoy an unforgettable evening and night at one of the most amazing places on Earth.
Day 3: Wadi Rum – Petra.
After breakfast, a 4X4 ride will lead us through the main sites of this spectacular desert nature reserve where we will also venture to explore several selected footpaths offering a superb bird's eye view of this Martian like landscape. In the afternoon, we will begin the drive towards our hotel in the red rock city of Petra.
Day 4: Petra – Tel Aviv.
After a pampering night in the most charming hotel, we will launch a memorable day exploring one of the Seven Wonders of the World – the ancient city of Petra. Spanning over a vast area it requires several days to visit all that this site has to offer however, our tour will include the main attractions as well as a stop for lunch and refreshments. As the weather in early February may be cold, we will stay tuned to the weather forecast to dress appropriately. From Petra, we will head back towards the border crossing, about an hour and a half drive. We will cross the border back to Israel and get on the bus that will take us back to Tel Aviv.
Weather Forecast
It is no longer that cold in this area during February. The weather conditions are actually perfect for trekking and hiking at this time of year as it is not too cold at the peaks and not too hot at low areas. However, the weather can change radically. Across the Jordanian desert as well as on the high mountains of Jordan it may get extremely cold and we need to be prepared for it. In the days before our journey, we will get the weather updates to prepare accordingly.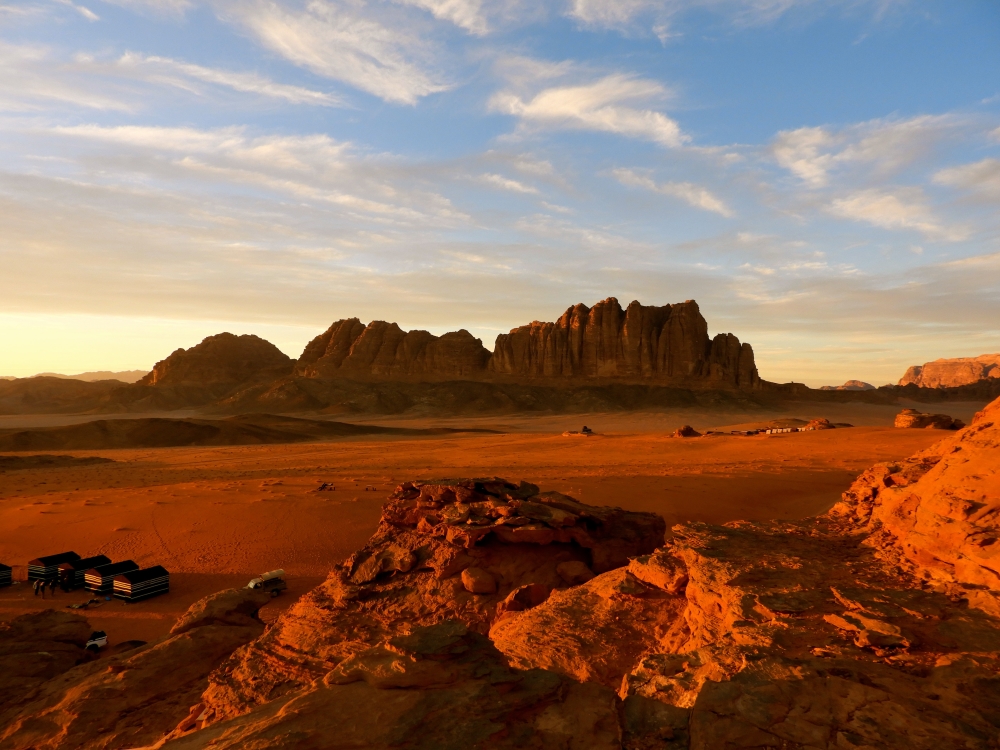 Fees
Dead Sea Marathon & World Wonders of Jordan journey package includes:
A designated bus from Tel Aviv to Ein Bokek to Israel-Jordan border crossing and back to Tel Aviv
Boutique hotel accommodation in Ein Bokek, bed and breakfast
Excursions and attractions according to itinerary with an accompanying tourist vehicle
Transportation in Jordan from and to the border crossing
4X4 tour in Wadi Rum
Camel tour in Wadi Rum
Entrance fees to sites in Petra and Wadi Rum
High-quality tourist tent full board accommodation in Wadi Rum
High-quality hotel accommodation in Petra
Dead Sea Marathon & World Wonders of Jordan journey package does not include:
Registration costs for the Dead Sea Marathon
Border crossing and visa costs
Personal and liability insurance
personal expenses
tips for service providers (approximately 100 ILS to be collected at the beginning of the journey)
access fees to sites outside the program.
Emergency evacuation or medical expenses.
Additional expenses incurred as a result of untimely termination of journey due to personal reasons
gifts and expenses of a personal nature and items not specified as included in this package.
World Wonders of Jordan journey package:
If you wish to skip the Dead Sea and only interested in joining us for the journey in Jordan you are welcome to book the Jordan Journey package – for more information please contact us.
For more information, please contact:
Daniel Keren +972-544-345600 | mr.danielkeren@gmail.com